>

Ken Kemp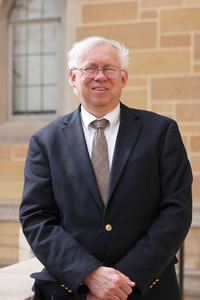 Professor Kemp studied philosophy (including the history and philosophy of science) at Notre Dame. He earned his Ph.D. from Notre Dame in 1984. He taught at the US Air Force Academy and Texas A&M University before coming to the University of St. Thomas, where he has been teaching since 1989. He also taught for one semester as a Fulbright Scholar at the Catholic University of Lublin in Poland. He has published scholarly articles on ethics and on the relation between science and religion. He has just finished a book tentatively entitled The War that Never Was: Christian Theology & Evolution, which is now under review at the Catholic University of American Press, and is at work on a second book which will be a history of Catholic evolutionism. He also translated Archbishop Józef Zycinski's God and Evolution: Fundamental Questions of Christian Evolutionism into English.
Back to Speakers
---

Pine Valley Associates, Inc.
PVA provides expertise in software development, user experience, communications strategy, Search Engine Optimization (SEO), Internet marketing and systems integration to provide innovative, quality solutions and deliver superior customer satisfaction.
---