To Mortify or not To Mortify?

3/10/2009

We're not sure what Father will specifically address, but we know it will be spiritually edifying and timely as we prepare to journey with Christ to the foot of the cross.
What's on the Menu
Appetizer
Dinner
Dessert
---
AOTM General Event Information

4:00pm Social Hour, Appetizers and Cigars in Tent

7:00pm Dinner

7:30pm Debate

9:00 Wrap Up

$15 at the door

(The total cost for the night) You will get great appetizers and beverages, hear one of the best inspirational stories you have ever heard about manhood and faith. Do all this while you listen and enjoy a fabulous "Manly Meal". Men of all creeds and ages are welcome to join in the good humor, food, and fellowship. Priests and seminarians get in free but will not be shown partiality in debate. Fathers are encouraged to bring their minor sons.

---

Pine Valley Associates, Inc.
PVA provides expertise in software development, user experience, communications strategy, Search Engine Optimization (SEO), Internet marketing and systems integration to provide innovative, quality solutions and deliver superior customer satisfaction.
---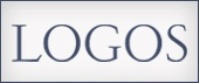 St Thomas Catholic Studies
---