Do the Gospels Give Us the Real Jesus?

2/12/2013

Do the Gospels give us the Real Jesus? Not just a beautiful tale of an idealized figure, but the real man of Galilee? The Catholic Church says that they do. The Catechism of the Catholic Church states that "The Church holds firmly that the four Gospels, 'whose historicity she unhesitatingly affirms, faithfully hand on what Jesus, the Son of God, while he lived among men, really did and taught for their eternal salvation, until the day when he was taken up'" (para. 126).

Is this claim defensible? Many voices in contemporary culture say no, arguing the foundations of Christian belief are built on sand—including the Gospels. They argue that there is no way to read the Gospels without concluding that the Bible provides no credible account of Jesus or evidence that Christianity is true. The Gospels are inconsistent and unhistorical, certainly not any kind of reasonable evidence for Christian belief.

Leroy Huizenga disagrees. Director of the Christian Leadership Center and Chair of the theology department at the University of Mary (Bismarck, ND), Huizenga has a doctorate in New Testament from Duke University. Once a Protestant minister, Huizenga is now a Catholic. He will argue that yes, the Christian foundations of the Gospels are solid. If we read them with the proper historical and philosophical lenses we will see that they faithfully hand on what Jesus did and said and provide a credible witness to the truth of Catholic Christian faith.

Come hear the great Gospel debate live and in person--only at Argument of the Month!


What's on the Menu
Appetizer
Louisiana Hot Wings
Wings accompanied by celery and blue cheese dressing
Dinner
Jambalaya
This spicy Cajun dish is just fantastic. It overflows with onions, bell peppers, black beans and flavor.
Dessert
White Cake with strawberry filling and vanilla frosting
---
AOTM "Shield of Faith" Event Information

FREE! (for a limited time)

Coffee and pop will be served but no food.

---

Pine Valley Associates, Inc.
PVA provides expertise in software development, user experience, communications strategy, Search Engine Optimization (SEO), Internet marketing and systems integration to provide innovative, quality solutions and deliver superior customer satisfaction.
---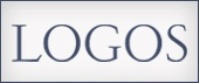 St Thomas Catholic Studies
---